Mesothelioma/Asbestos Claims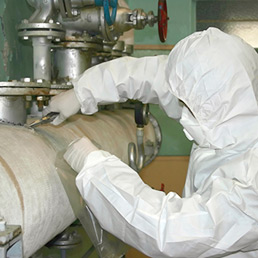 Baton Rouge Mesothelioma Attorneys
Our law firm understands the devastating effects that a diagnosis of mesothelioma can have on victims and their families. We also understand the cause of this rare form of lung cancer. The only known way to contract mesothelioma is through exposure to asbestos.
The attorneys at Dodson & Hooks, APLC, have the experience and the resources to successfully pursue a personal injury claim against the company that caused your exposure to asbestos. Our law firm offers a free initial consultation to evaluate your case and answer your questions about asbestos exposure. Call 225-756-0222 or toll free at 800-644-0633 to discuss your case with a lawyer.

How Was I Exposed to Asbestos?
Asbestos exposure can occur in many ways such as:
When an asbestos-containing product is cut, sawed, mixed, drilled, sanded or otherwise disturbed
When removing asbestos-containing insulation from boilers or other products
When washing clothes of someone who has been exposed to asbestos
When using commercial products such as hair dryers that contain asbestos
When changing brake pads that contain asbestos
For many years, asbestos was widely used in manufacturing and construction. Even if you do not know how you came into contact with asbestos, our investigators will research your case to determine when, where and how you were exposed. Then we will work to hold the business entity that caused your exposure fully accountable.

Contact Our Louisiana Asbestos Exposure Lawyers
For experienced representation, contact our Baton Rouge mesothelioma lawyers at 225-756-0222 or toll-free at 800-644-0633 to schedule an initial consultation.