Back & Neck Injuries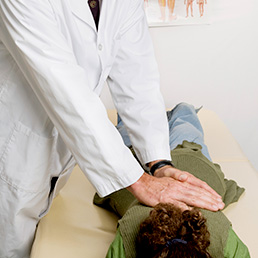 Baton Rouge Back Injury Lawyer
If you have seriously injured your back, whether on the job or as the result of an accident, you know how painful and how limiting the injury can be. It can even limit your ability to work and live normally and painlessly. While back injuries are fairly common, it is important that you protect your rights if you have suffered back injury in an auto accident, workplace accident or any other accident in Louisiana.
At the law firm of Dodson & Hooks, APLC, our lawyers work with our injured clients who have been hurt on the job, hurt on the road or hurt elsewhere. We can help to pursue a personal
injury claim
against any third parties who may have been responsible for the accident and recover compensation for medical bills and lost wages.

Louisiana Attorneys
A wide range of accidents can injure the back in various ways, including:
Lumbar or lower back pain
Lower back strain
Herniated discs
Nerve impingement
Spinal cord injuries
Paralysis, including quadriplegia and paraplegia
If you are unable to return to work after your injury, our firm will help you understand what benefits you may be entitled to and how to pursue those benefits under the law.

Speak With Us
Contact us to schedule an initial consultation at our Baton Rouge office to discuss your back injury or any other accident and how we can help protect your interests. Call a Baton Rouge catastrophic injury attorney at Dodson & Hooks, APLC, toll-free at 800-644-0633.