Catastrophic Injures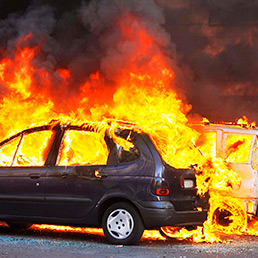 Guiding Clients Through Damages Recovery for Serious Injuries
Every injury is serious, but some injuries have lasting consequences for victims and their families. Injuries to the back and neck can make it impossible to return to work. Injuries to the spinal cord and brain can harm the central nervous system and result in a lifetime of problems with motor skills and cognitive ability.
At
Dodson & Hooks, APLC
, we understand the totality of the impact that personal and catastrophic injuries can have on an individual and a family. We have recovered significant verdicts and settlements on behalf of our clients who need compensation for their medical treatment, lost wages, pain and suffering and future medical needs.
Your case is important to us and we strive to spend the time and resources required to reach the best results possible. That is why we limit the number of clients each attorney represents. Our high attorney-client ratio allows us to dedicate a full team to your case that includes several attorneys, paralegals and investigators. You are also part of the team. Your attorney will regularly ask for your input and update you on the progress of your claim.
Contact us to discuss your case with one of our Baton Rouge personal injury attorneys. Our multilingual 24-hour phone service allows you to get help right away.

Recovery for Your Serious Injuries
Our firm handles accident cases that have resulted in catastrophic injuries that include:
In addition to our personal injury representation, we handle wrongful death cases for the families of those who have been killed in serious accidents in Louisiana and across the United States. Our Baton Rouge personal injury attorneys also handle international cases for clients around the world.

About Compensation for Your Injuries
Your injuries have a profound impact on your health, job, family and future. Placing a value on your losses is difficult. Our firm consults with medical professionals, accident reconstructionists, economists and experts specific to your individual case to calculate damages. Our goal is to help you obtain the lifelong medical care you need and to increase your quality of life. Depending upon the facts of your claim, our attorneys may pursue compensation for:
Lost wages
Diminished earning capacity
Medical bills
Anticipated future medical expenses
Disability
Disfigurement and scarring
Pain and suffering
Reduced enjoyment of life
Throughout the recovery process, we strive to reduce the stress on you and your family. Our attorneys aggressively negotiate for your rightful damages. In many cases, we are able to reach the maximum possible settlement with the defendants and insurance companies. However, we do not settle for less than you deserve. Our attorneys advise when a trial can bring you better results.

Contact Our Catastrophic Personal Injury Attorneys for Guidance
To learn more about your rights to recovery for your catastrophic injury, contact us at Dodson & Hooks, APLC. Call one of our Baton Rouge attorneys at 225-756-0222 or toll-free at 800-644-0633 to schedule your free initial consultation.