Dental Malpractice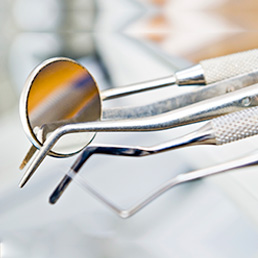 Baton Rouge Dental Malpractice Lawyers
When you go to the dentist for a routine exam or procedure, the last thing you expect is to suffer an injury as a result of the visit. If anything, you expect to come out in better shape than when you entered. However, dental malpractice can cause serious and long-lasting oral injuries and even chronic diseases. From jaw and lip damage to contraction of a disease such as Hepatitis C or HIV due to improperly sterilized equipment, the injuries can be serious.
If you or a family member has suffered an injury due to dental malpractice, it is time to seek experienced medical malpractice representation from a law firm that has recovered millions for its injured clientele. At Dodson & Hooks, APLC, our team of seasoned personal injury attorneys will fight to seek full and fair compensation for injuries suffered. We know what to look into to help your case, including medical records and finding the right expert to explain the cause of your injury.
We highly recommend that you do not wait to seek legal counsel. The sooner you reach out to a qualified law firm the sooner your case can get the help it needs. Contact our Louisiana law firm to discuss your dental malpractice case with one of our
Baton Rouge dental malpractice attorneys
.

Victim of Dental Malpractice?
There are all types of negligent actions that a dentist, oral surgeon, orthodontist, dental assistant, dental hygienist or other types of medical care provider in the dental/oral field, can make, including:
Failure to properly sterilize tools/equipment
Failure to diagnose a periodontal disease
Improper/negligent anesthesia leading to death
Damage to jaw, lips or mouth
Nerve damage
Wrong tooth extraction

Contact Our Louisiana Malpractice Attorneys
For experienced and skilled dental malpractice representation, contact our Baton Rouge injury lawyers at 225-756-0222 or toll-free at 800-644-0633 to schedule an initial consultation. You can also
contact us online
.