Drunk Driver Accidents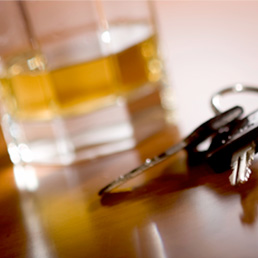 Taking Action for Louisiana DUI Victims and Grieving Families
Even in an era of rigorous enforcement and strict penalties for driving under the influence, accidents caused by drunk drivers remain a major concern throughout Louisiana. Each year, several hundred families must cope with the senseless loss of loved ones in drunk driving-related accidents. Many thousands of individuals face lengthy recoveries from injuries they had no power to avoid or prevent.
Your objectives after being harmed by a drunk driver may include ensuring that the offender is held accountable as well as restoring your life personally and financially to the greatest possible extent. The dedication and experience of the Baton Rouge drunk driving accident attorneys at our firm can be a tremendous asset for you and your family.

Decades of Experience Proving Negligence and Earning Significant Recoveries
We practice law with rigor, integrity and genuine sensitivity to each client's unique needs and priorities. Our many decades of experience establishing the facts underlying accidents and demonstrating the full impact of injuries and fatalities on victims equips us well to deal with pivotal matters involving:
A car accident or motorcycle accident resulting in wrongful death, anywhere statewide in Louisiana
Severe injuries suffered by drivers and passengers, adults and children, pedestrians and bicyclists due to drunk or "buzzed" driving
Complex motor vehicle accident litigation against a bar, restaurant, nightclub or other business liable for unlawfully selling alcohol to a minor under 21
Auto, motorcycle and trucking accidents caused by drug use or other forms of serious negligence such as cellphone use behind the wheel

Contact Skilled Baton Rouge, LA, DUI Accident Attorneys Now
Our lawyers are not focused on generating case volume, but on delivering a total effort in carefully selected, serious matters with a long-term impact on our clients' lives. We perform extensive investigative work, carefully track the progress of related criminal proceedings, perform due diligence on medical and rehabilitative needs, and strive to make a meaningful difference for each person and family we serve.
If you need counsel and representation after a drunk driving accident, we encourage you to contact us at Dodson & Hooks, APLC. Request a free case evaluation today by calling 225-756-0222 (toll-free).