Oil Rig Injuries, Property Damage & Investor Compensation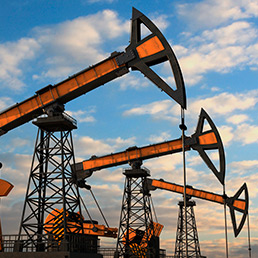 Whether an accident occurs on an offshore oil rig or a land-based oil well, the attorneys at Dodson & Hooks, APLC, have the experience and the resources to successfully pursue a personal injury claim. We also represent investors who suffer financial losses resulting from accidents. We offer a free initial consultation to discuss your case.
The following are examples of the types of cases we handle:

Request an Informative Consultation With a Louisiana Offshore Injury Attorney
Our Baton Rouge oil well and rig injury attorneys handle serious cases that arise in the areas of personal injury, wrongful death, maritime wage claims, toxic tort, class action, property damage, environmental damage, and commercial litigation. For more information about our services and how we may assist you, please call 225-756-0222 locally or 800-644-0633 toll-free, or send our attorneys an e-mail.