Neonatal and Childhood Injuries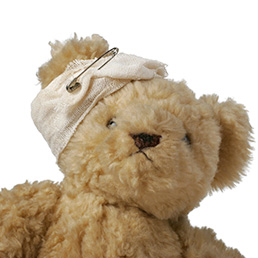 Baton Rouge Neonatal and Childhood Injury Attorneys
A neonatal injury can cause a lifelong medical issue that does not necessarily shorten a life span, but may instead cause the need for unbearably expensive lifelong medical care, treatment, and other financial compensation.
At Dodson & Hooks, APLC, we are firm believers that a child's life is not worth less than a wage-earning adult's but may be worth more because of the child's added years of life. An injured 60-year-old may have 20 years to live with the need for medical treatment. An injured child may need medical treatment for three times that long. A birth injury may cause brain damage, cerebral palsy or other lifelong conditions.
A neonatal or birth injury is an emotional issue for all involved. Our lawyers at Dodson & Hooks, APLC have the compassion, experience, and resources to seek settlements or bring these cases to trial, appeal and the United States Supreme Court, if necessary. We have an on-staff physician available for client assistance and for a free case analysis if needed.
Please contact our law office for a free initial consultation regarding any of the following issues:
Brain injuries
Spinal cord injuries
Medical devices
Nursing home negligence
Bloodborne pathogens
Brachial plexus palsy
Caput succedaneum (scalp swelling)
Cephalohematoma (blood accumulation in the brain)
Cerebral palsy
Facial paralysis
Birth injuries and defective delivery
Forceps lacerations and bruising
Fractures
Subconjunctival hemorrhage (broken blood vessel in the eye)

Advocacy for Children in Personal Injury Litigation
At Dodson & Hooks, APLC our Baton Rouge childhood injury attorneys have experience with the full range of issues that adversely affect children. We not only work to obtain maximum compensation for a childhood injury, we also work to protect a child's assets once we obtain a settlement or judgment in favor of a child. We work to obtain lifetime compensation and also assist clients to set up trusts and other financial vehicles to protect a child's future.
The more serious the injury, the more a child will need lifelong compensation. Please contact our law office for a free initial consultation regarding any of the following issues:
Sports injuries – Litigation against schools or other institutions for cheerleader accidents and other sports injuries
Premises liability injuries – Litigation against property owners for serious slip-and-fall accidents, falling object injuries, unsafe conditions
Product liability injuries – Litigation against manufacturers for unsafe or defective products, misleading or missing warning labels and other product defects
Wrongful death – Litigation for drowning victims, fatalities due to falls or massive burns, shipping, vessels, electrocutions, flash fires and other causes

Justice at Home and Abroad
For more information about our services and how we may assist you, please contact a Baton Rouge medical malpractice attorney. Call 225-756-0222 locally or 800-644-0633 toll-free, or send our attorneys an e-mail.