Medical Malpractice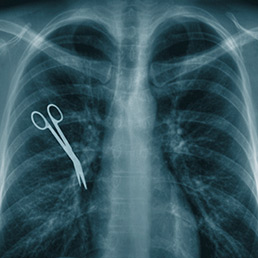 Medical Malpractice Lawyers in Baton Rouge, Louisiana
It is an obvious fact that we go to a hospital or seek medical care to feel better, find a cure or be healed. It is also a fact that in many instances the medical care we receive makes us ill, injures us and, in some cases, causes death.
According to the National Academy of Sciences, Institute of Medicine ("To Err Is Human: Building a Safer Health System"), between 44,000 to 98,000 Americans die in hospitals each year due to preventable medical errors. At the same time, only one in eight preventable hospital errors result in a malpractice claim, according to a Harvard study. Why so few?
It takes a combination of medical knowledge, legal experience, litigation skills and financial resources to effectively pursue a medical malpractice claim. At Dodson & Hooks, APLC, we are recognized by our referring peers and partnering law firms to possess those qualities of legal experience and financial resources to effectively litigate medical malpractice cases. Contact us today to discuss your case with one of our Baton Rouge medical malpractice attorneys.

Louisiana Birth Injury Attorneys
At our Baton Rouge law office, we offer:
Medical records obtained at no charge
On-staff physician to review potential medical malpractice claims
A low client-to-attorney ratio
Referring team partnering with law firms throughout the world
The resources to pursue complex medical malpractice litigation

Full Range of Medical Malpractice Litigation Experience
At Dodson & Hooks, APLC, our Louisiana medical malpractice lawyers have experience with the full range of medical malpractice issues. Please contact our law office for a free initial consultation regarding any of the following issues:
Delay in diagnosis
Spinal cord injuries
Wrongful death

Justice at Home and Abroad
For more information about our services and how we may assist you, please call 225-756-0222 locally or 800-644-0633 toll-free, or send our attorneys an
e-mail
.