Failure to Diagnose Cancer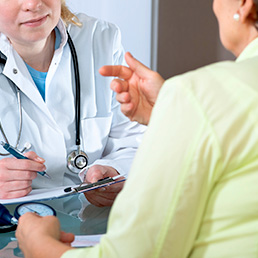 Baton Rouge Failure to Diagnose Cancer Lawyers
For many types of cancer, early diagnosis can make the difference between life and death. If the cancer is detected at an early stage, the patient may enjoy a long and healthy life following treatment. However, if the cancer is not detected until it reaches a late stage, treatment may extend the patient's life only by a few months.
If your doctor failed to diagnose your cancer despite observable symptoms, our civil justice system may allow you to hold the doctor accountable. At the law firm of Dodson & Hooks, APLC, in Baton Rouge, Louisiana, our firm has extensive experience handling medical malpractice claims. Call 225-756-0222 or toll-free at 800-644-0633 for a free initial consultation.

Do I Have a Case?
Sometimes doctors do everything they are supposed to do and still fail to diagnose a serious illness such as cancer. However, if a doctor failed to order appropriate tests based on the symptoms you presented or the cancer was not diagnosed due to faulty lab results or communication, your medical providers may be guilty of malpractice.
For you to have a case of medical malpractice claims, the failure to diagnose your cancer must be the cause of your injury. In other words, you would only have a case if the earlier diagnosis would have made a difference in your prognosis. The following are examples of cancer that can be successfully treated if diagnosed at an early stage:
Breast cancer
Colorectal cancer
Skin cancer or melanoma
If your doctor's failure to diagnose your cancer means that you will not have access to potentially life-saving treatment, then our lawyers will do everything possible to hold the doctor accountable, and help you and your family obtain compensation.

Request an Informative Consultation With a Louisiana Attorney
For experienced and caring representation, contact our Baton Rouge failure-to-diagnose cancer attorneys at 225-756-0222 or toll-free at 800-644-0633 to schedule an initial consultation.