Nerve Damage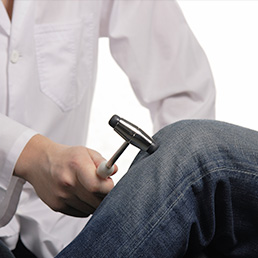 Experienced Louisiana Paralysis and Crush Injury Lawyers
Many people involved in car accidents, industrial accidents and accidents at sea suffer injuries that damage nervous tissue. Nerve damage varies widely in type and severity, with consequences including severe pain, numbness (loss of sensation), tingling and decreased mobility or paralysis.
Serious nerve injuries generally result from compression, stretching or cutting of nerves. Obtaining an accurate medical diagnosis and the confident prognosis is challenging when nerve injury is involved, and surgical outcomes in severe cases are typically very uncertain.
Baton Rouge nerve injury lawyers at Dodson & Hooks, APLC, have extensive experience advocating for people suffering due to crush injuries, spinal injuries and other causes of nerve damage. Our knowledge in this area is informed by immersion in maritime, medical malpractice and construction injury cases involving:
Crush injuries with extensive accompanying nerve and nervous tissue damage
Paralysis, including paraplegia or quadriplegia, due to spinal injuries
Nerve damage, including the condition known as Erb's palsy, incurred as a birth injury
Accident victims who develop nerve disorders such as Chronic Regional Pain Syndrome (CRPS) — also known as Reflex Sympathetic Dystrophy (RSD) — in the aftermath of an original injury such as a broken bone or severe laceration
Recovering full and fair compensation for nerve injuries requires an experienced attorney capable of interpreting complex medical evidence and relating it to economic, rehabilitation and occupational issues. We strive to project long-term outcomes and seek rapid, efficient resolution while building each case for the possibility of a trial if needed.

Contact Caring, Dedicated Baton Rouge, LA, Injury Attorneys
Our caring, accomplished attorneys focus on severe personal injury cases and consciously limit the number of clients we serve at any given time. To discuss what happened to you and your ability to obtain financial compensation, contact our firm today at 225-756-0222.