Intersection Collision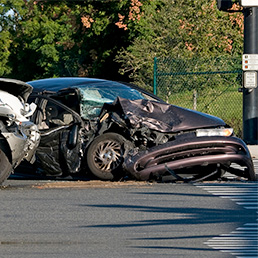 One of the most common places for car and truck accidents to happen in Louisiana is at intersections, especially those that have significant traffic, as well as those that have malfunctioning traffic signals. Intersection collisions, like other types of car accidents, still have the potential to cause catastrophic and fatal injuries to passengers who are involved.
If you have been injured in an intersection collision, or have a family member who has been hurt, it is in your best interest to speak with an experienced attorney. At Dodson & Hooks, APLC, our lawyers have extensive experience handling auto accident cases throughout Louisiana, including those that occurred at intersections.

Louisiana Attorneys
Intersection collisions may occur for a wide range of reasons. Many of these reasons involve negligence on the part of the other driver. Other causes of intersection collisions may include:
Running a red light or stop sign
Failure to yield right of way
Excessive speed
Traffic light errors
Unsafe and dangerous roadways
Weather conditions
Tire blowouts and vehicle malfunctions
Our firm will look at all angles when building a case for you and will thoroughly investigate to determine what happened and who should be liable for the injuries and other damage caused by the accident.

Contact Our Firm to Speak With Dodson & Hooks, APLC
For more information regarding our intersection collision representation, contact us at Dodson & Hooks, APLC. Call our car and truck accidents at 225-756-0222 or toll-free at 800-644-0633 to schedule an initial consultation.